Here at Thornton Dale, we implement our curriculum through Learning Missions. These are whole school topics that inspire children with a passion for learning. Each Learning Mission begins with a 'launch' and concludes with a 'landing' to celebrate achievements. We invite parents in to support our Launches and Landings and they love to see how enthusiastic and passionate each child is about their current learning theme.
Each child from Year One to Year Six has their own Learning Mission book. We use our Learning Mission books to publish our cross-curricular work. The children take pride in these books and enjoy having the opportunity to share their learning with the school community.
Click here for a link to our Learning Missions document which explains the core elements of our Learning Missions lessons.
| | | | | | |
| --- | --- | --- | --- | --- | --- |
| | | Learning Missions | 2020/21 | | |
| Autumn 1 | Autumn 2 | Spring 1 | Spring 2 | Summer 1 | Summer 2 |
| Let's Go Outdoors | Battle and Bandages | Around the World in 24 Days | Incredible Inventions | Where Do We Come From? | A Fair World |
| | | | | | |
| | | RE Learning Missions | 2020/21 | | |
| | Christmas/ Incarnation | Islam | Easter / Salvation | Places of Worship | Pause for thought |
Here are some examples of our previous Learning Missions from last year.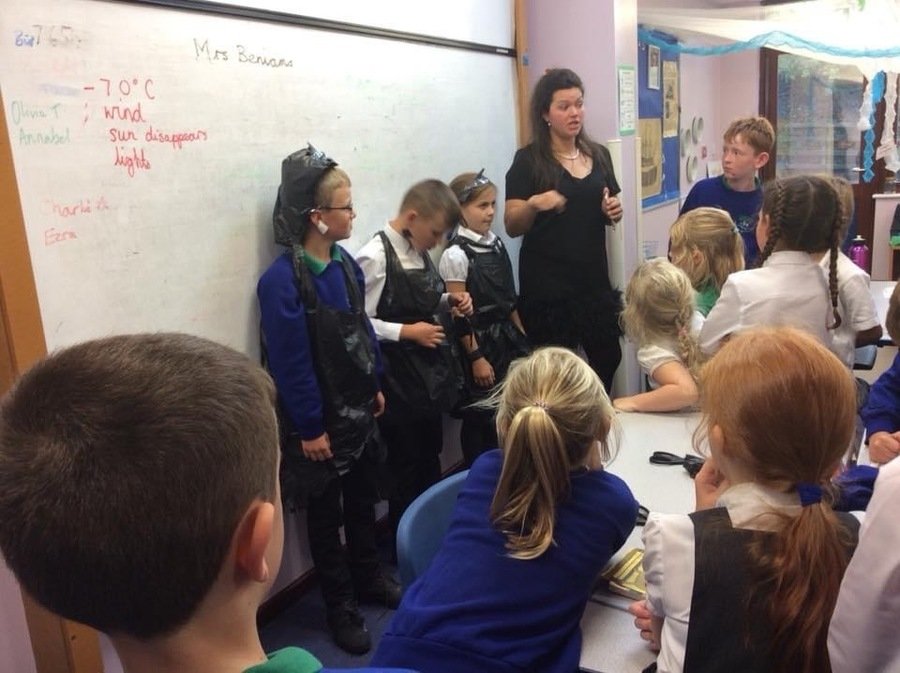 Heroes from History – A surprise 'dress-up' from the staff certainly created a buzz around school as we looked at influential people from throughout history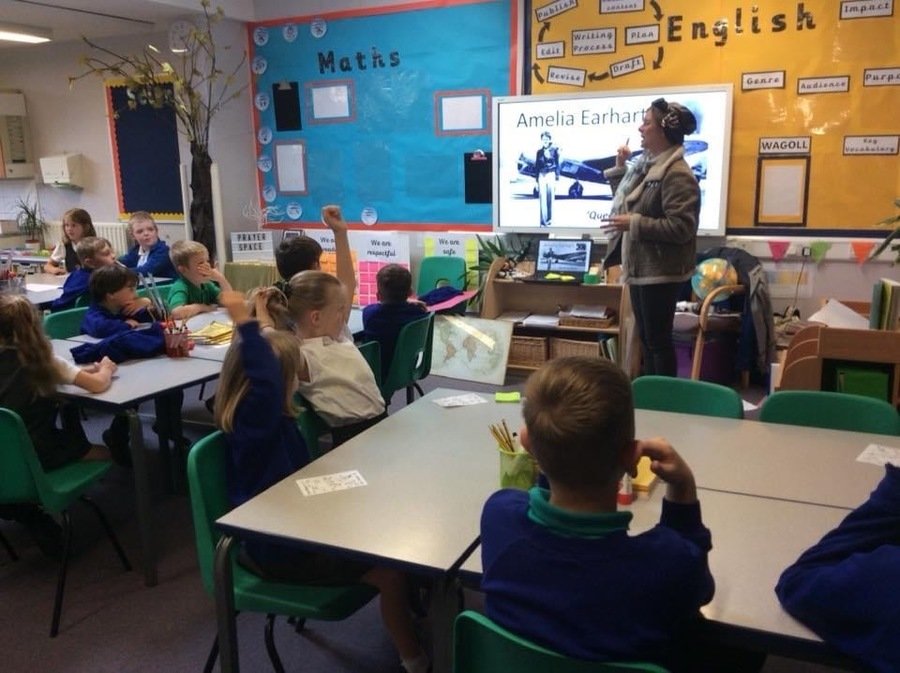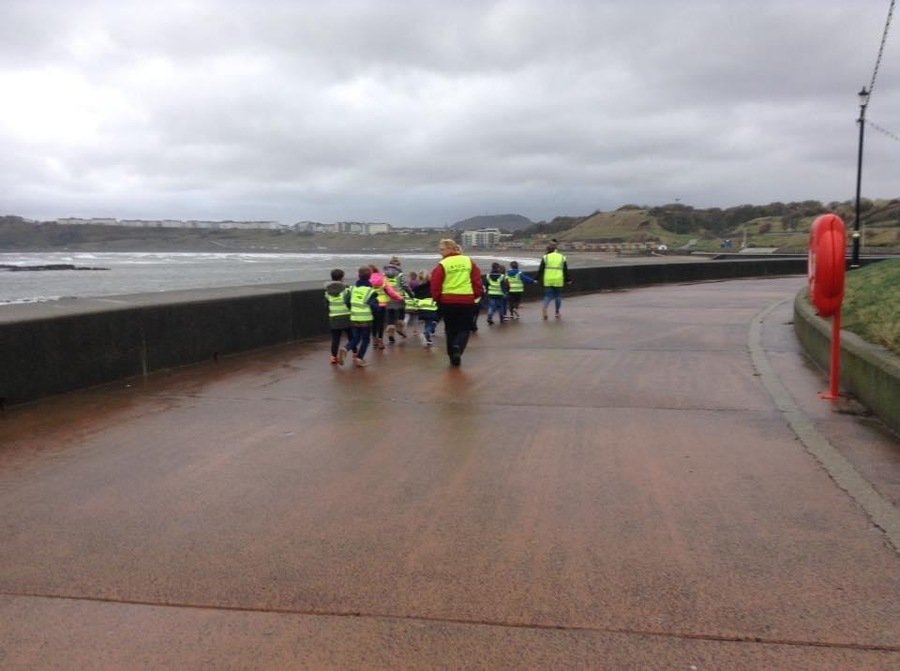 Amazing Oceans – We had a fantastic launch for this learning mission, something we had never done before – taking the whole school out on a trip. Classes went to either 'The Deep' or 'Scarborough Sea Life Centre' to discover more about the mysterious and wonderful oceans and seas.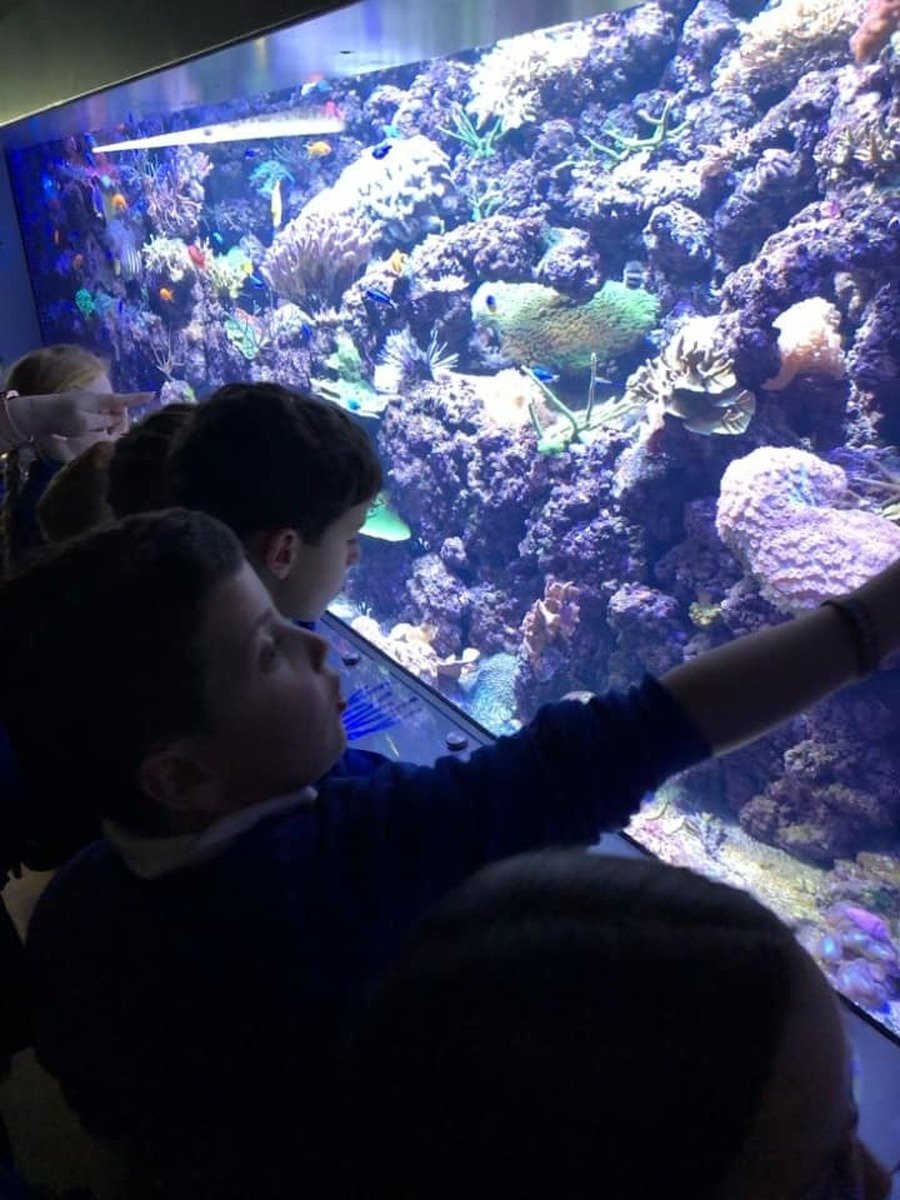 Journey to Bethlehem – Our first RE focus learning mission of the year led us all on a 'Journey to Bethlehem, discovering more about the key people involved in the Christmas story. As we travelled around school we reflected upon the importance of these people and the role they had to play.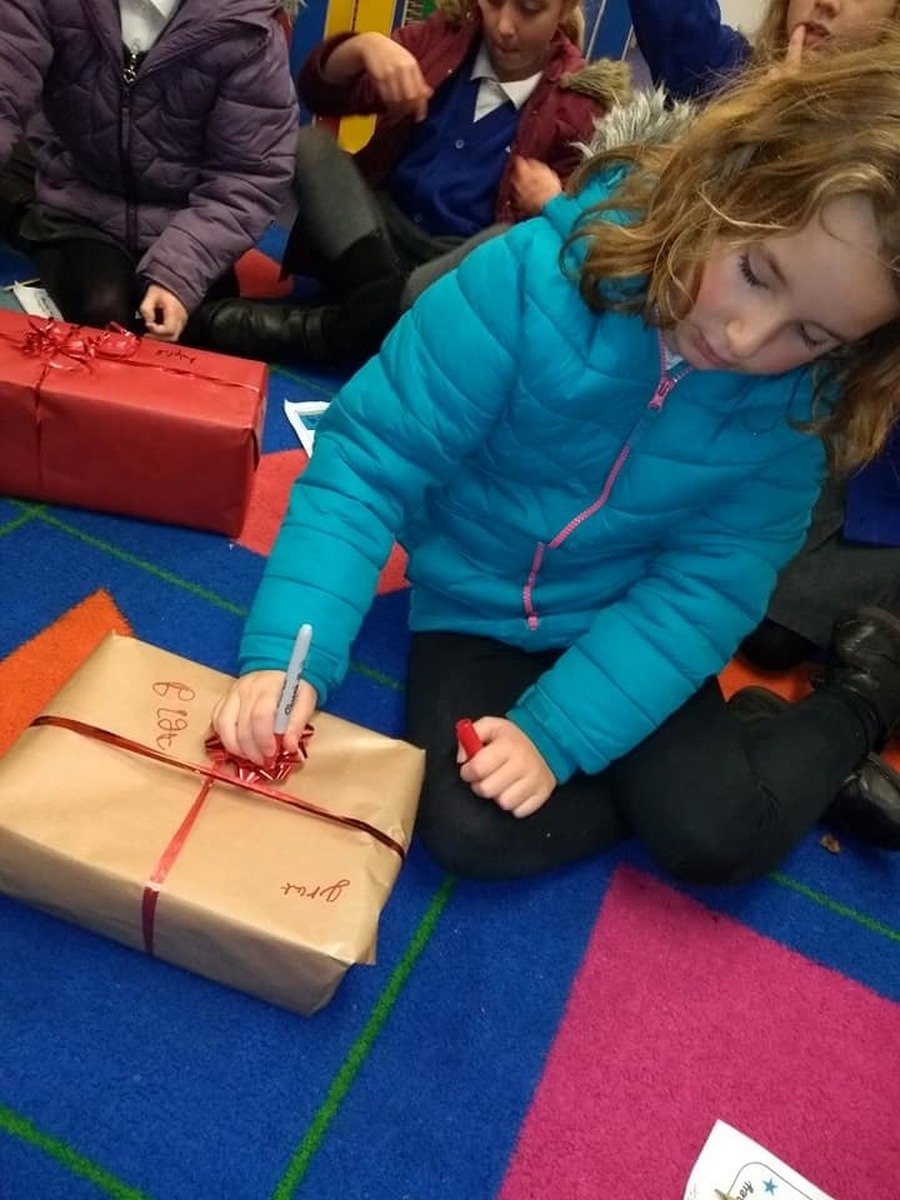 Born to Perform – Huge thanks to 'Circus Stu' for inspiring our 'Born to Perform' theme. Over the half term the school was full of music, dance, drama and performances. The topic culminated in a 'P Factor' event as the whole school took part in a performance poetry competition, the winning class even performed to our local MP!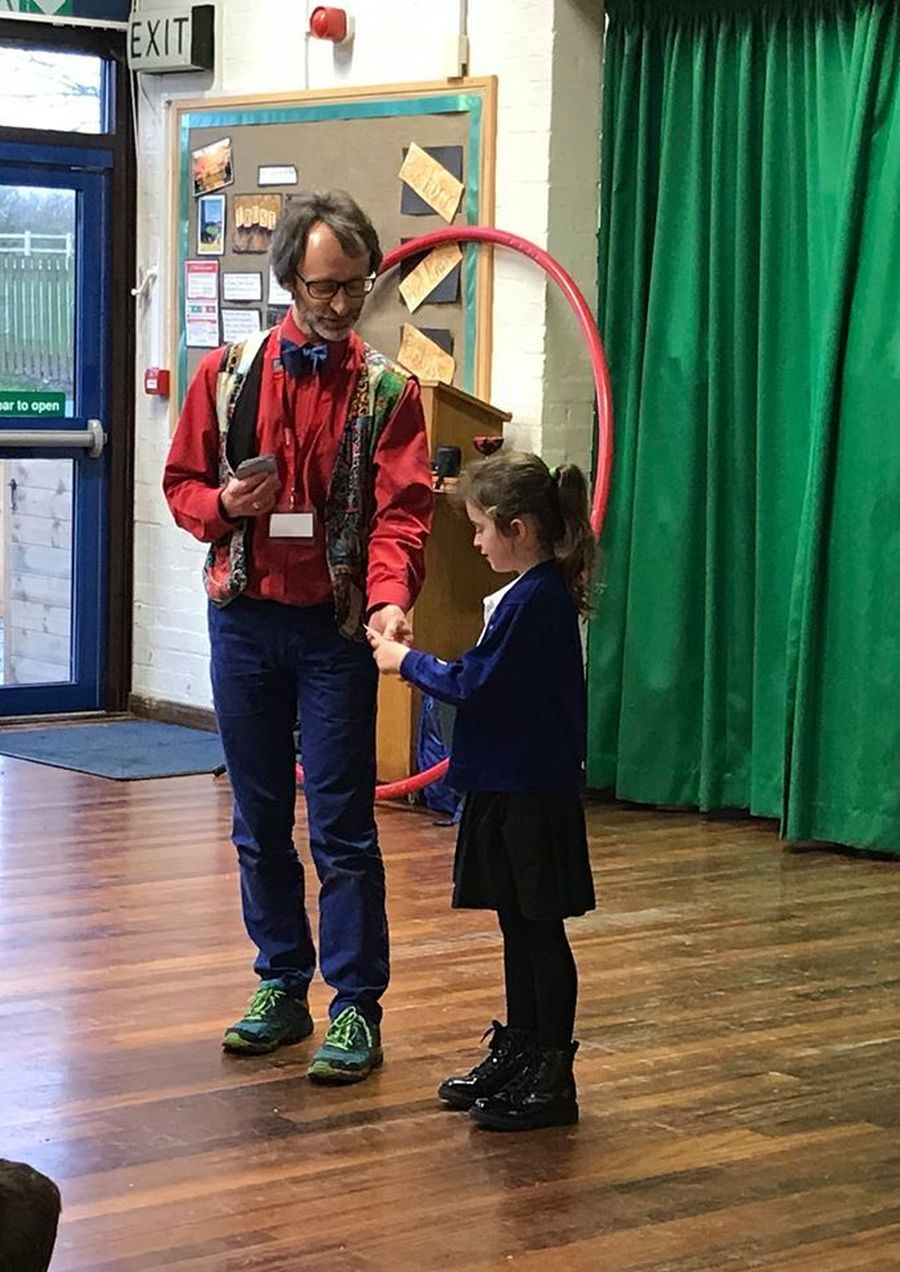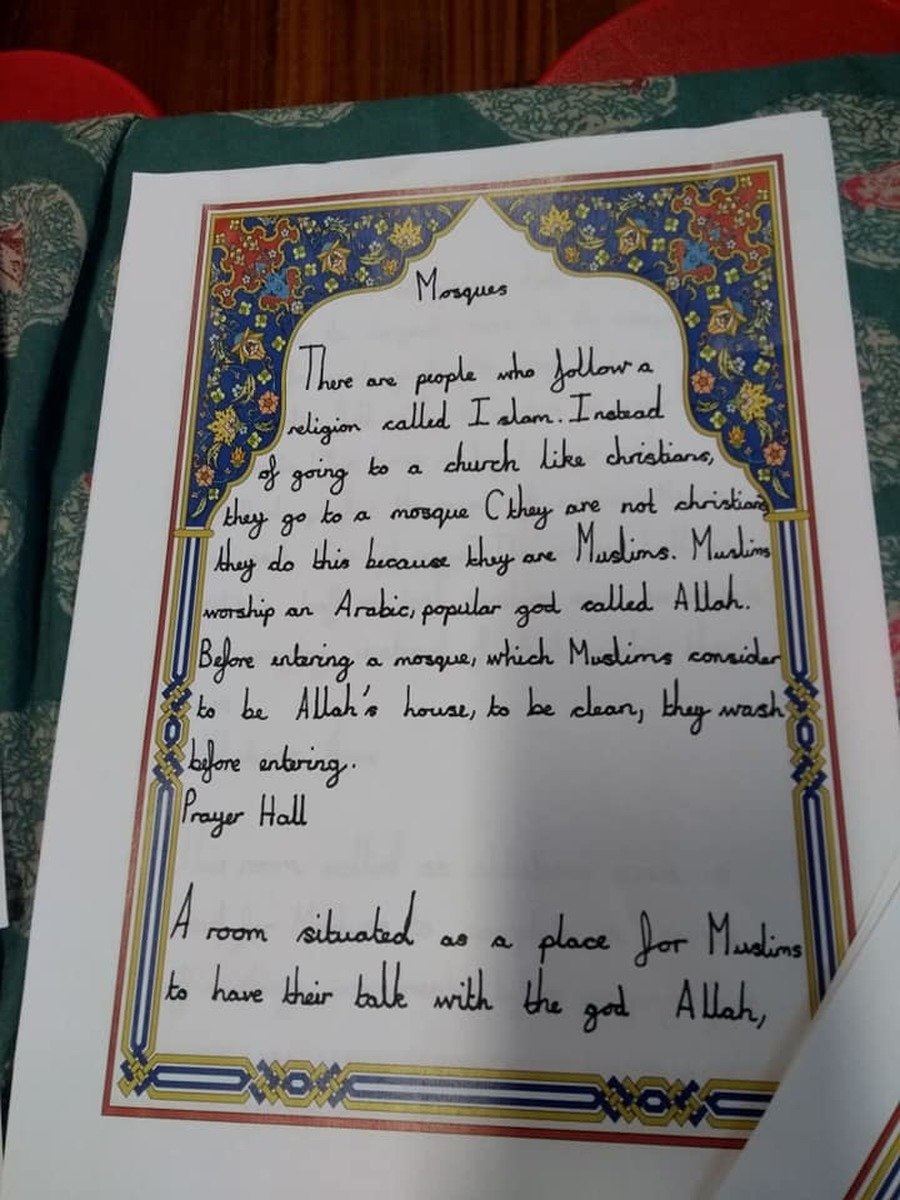 Places of Worship – Each class was set the challenge to turn a boring cardboard box into a place of worship. It was the perfect way to discover more about non-Christian places of worship and we couldn't way to share everyone's hard work at the end of the week.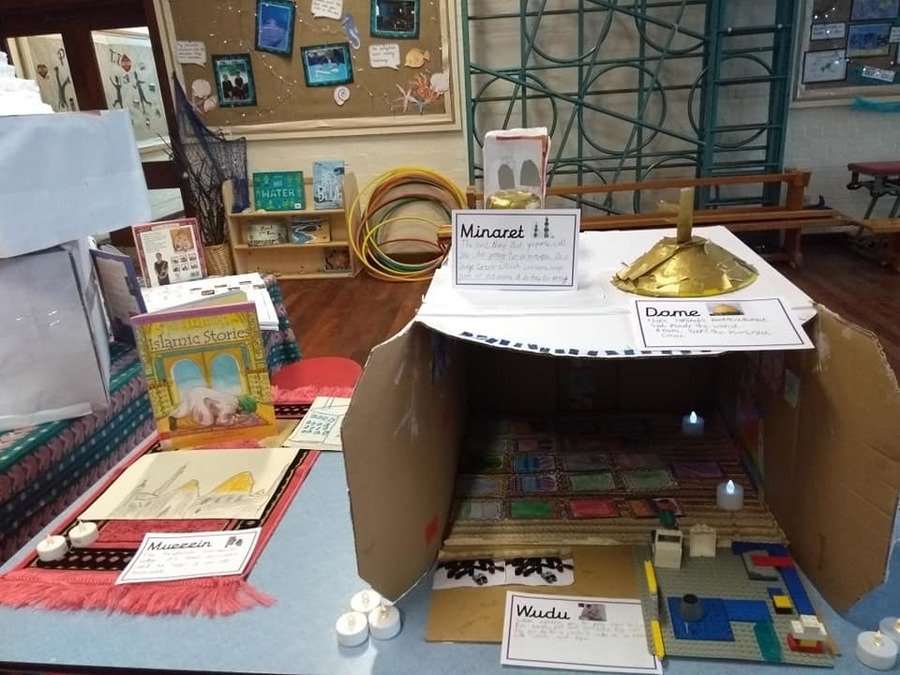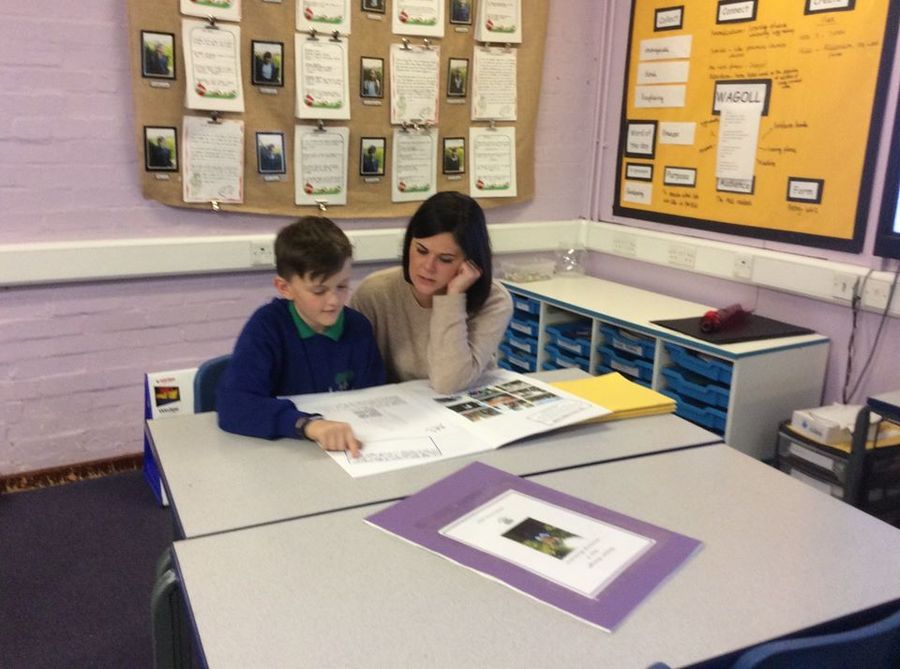 Tales From Around the World – A wonderful array of texts from around the world provided the inspiration for Spring 2. Our bespoke reading corners were enhanced with story-telling props and Story-teller Beth Guiver continued our enthusiastic learning by taking us to all four corners of the earth with her enchanting songs and stories.