Science Knowledge Organiser
In Year 3 our classroom is a safe and friendly learning environment where pupils feel happy and confident.
In Maths, children are encouraged to use concrete and real-life opportunities to acquire a secure knowledge of key mathematical concepts. Across the week these skills are developed further through accessing problem solving and reasoning challenges.
Our core text, which supports our Learning Mission theme, inspires our work in English where children can use their creativity and the skills that they learn throughout the cycle to produce high quality published pieces of writing.
We use a thematic approach to teach Science and other subjects. Our whole school Learning Missions inspire our children to explore the wider curriculum. Our children love learning through this approach, using a range of self-chosen activities to discover and understand more about the world around them.
Year 3 Timetable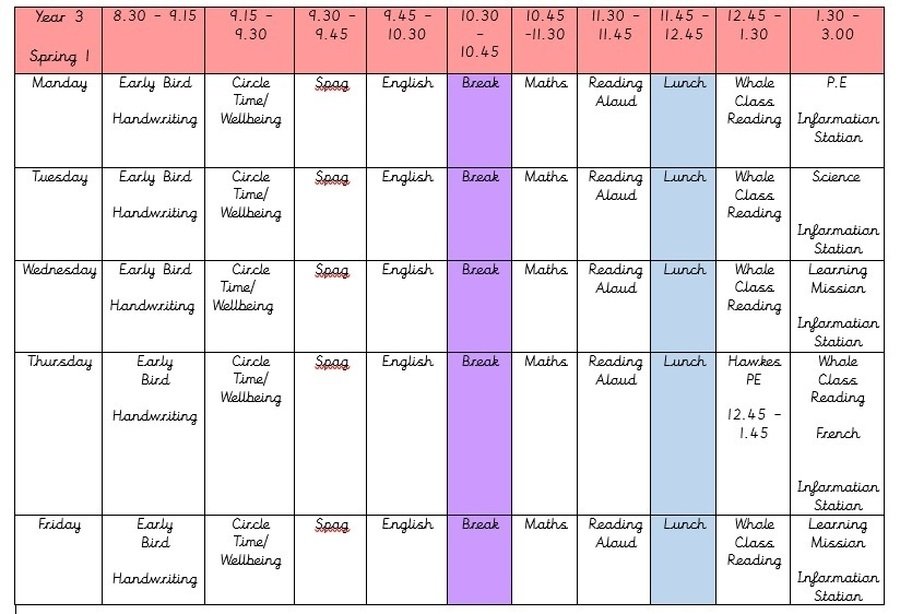 Weekly Newsletters
22nd January 2021
Newsletters
Learning Mission Knowledge Organiser