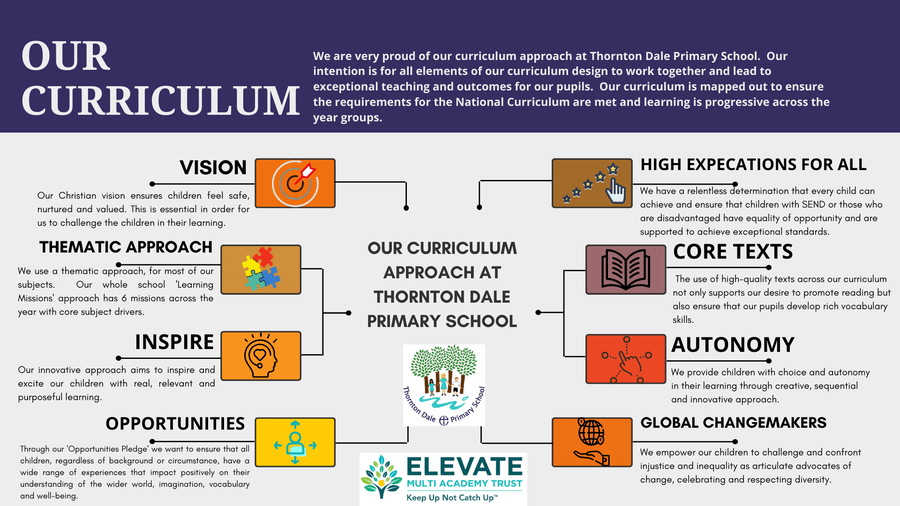 Learning Missions
We use a whole school Learning Mission approach for most of our foundation subjects (French, Music, PSHE and sometimes Computing /Science are stand alone) Each Learning Mission has core subject drivers.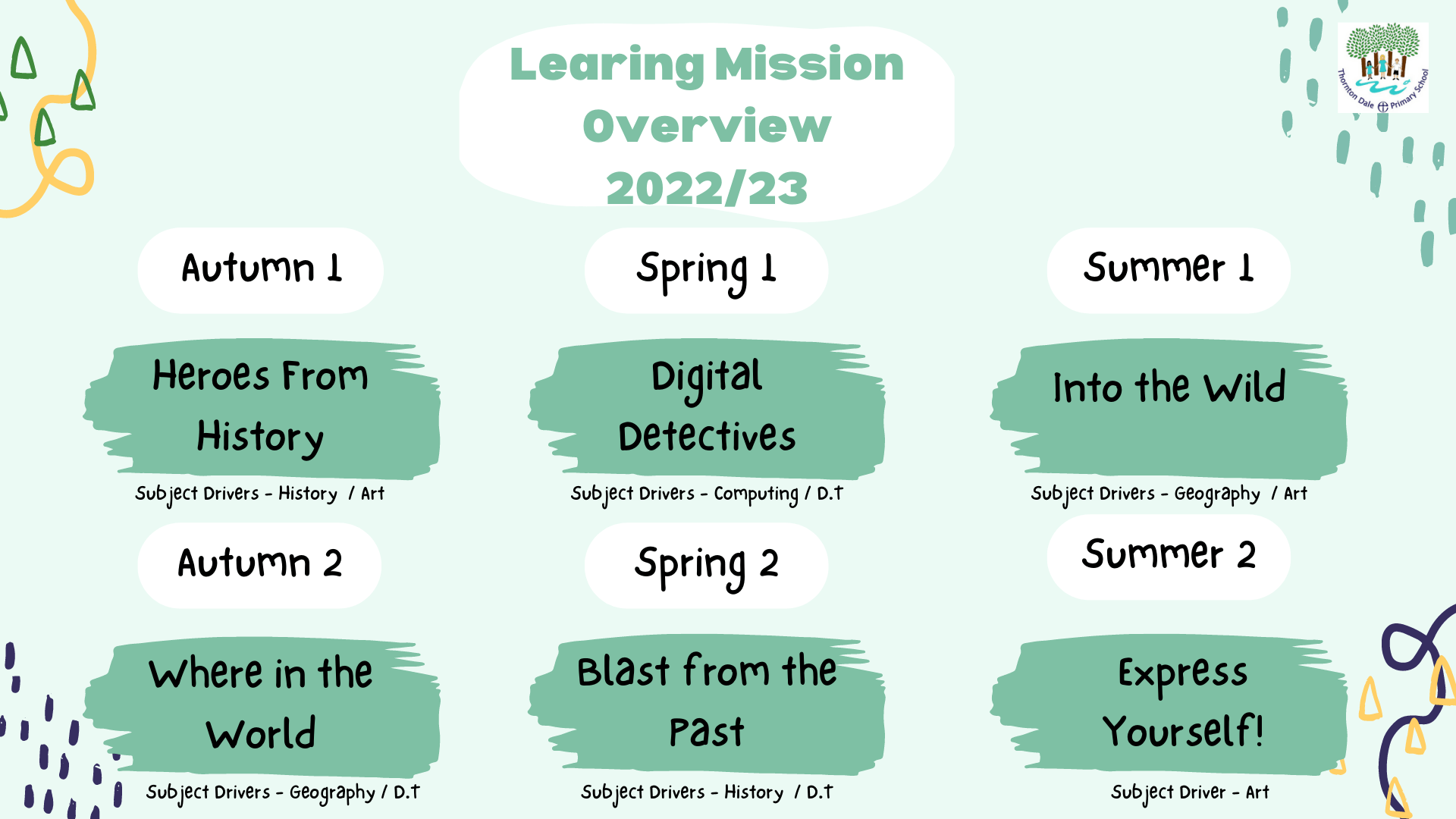 Our Learning Mission approach and teaching is based upon a set of core principles.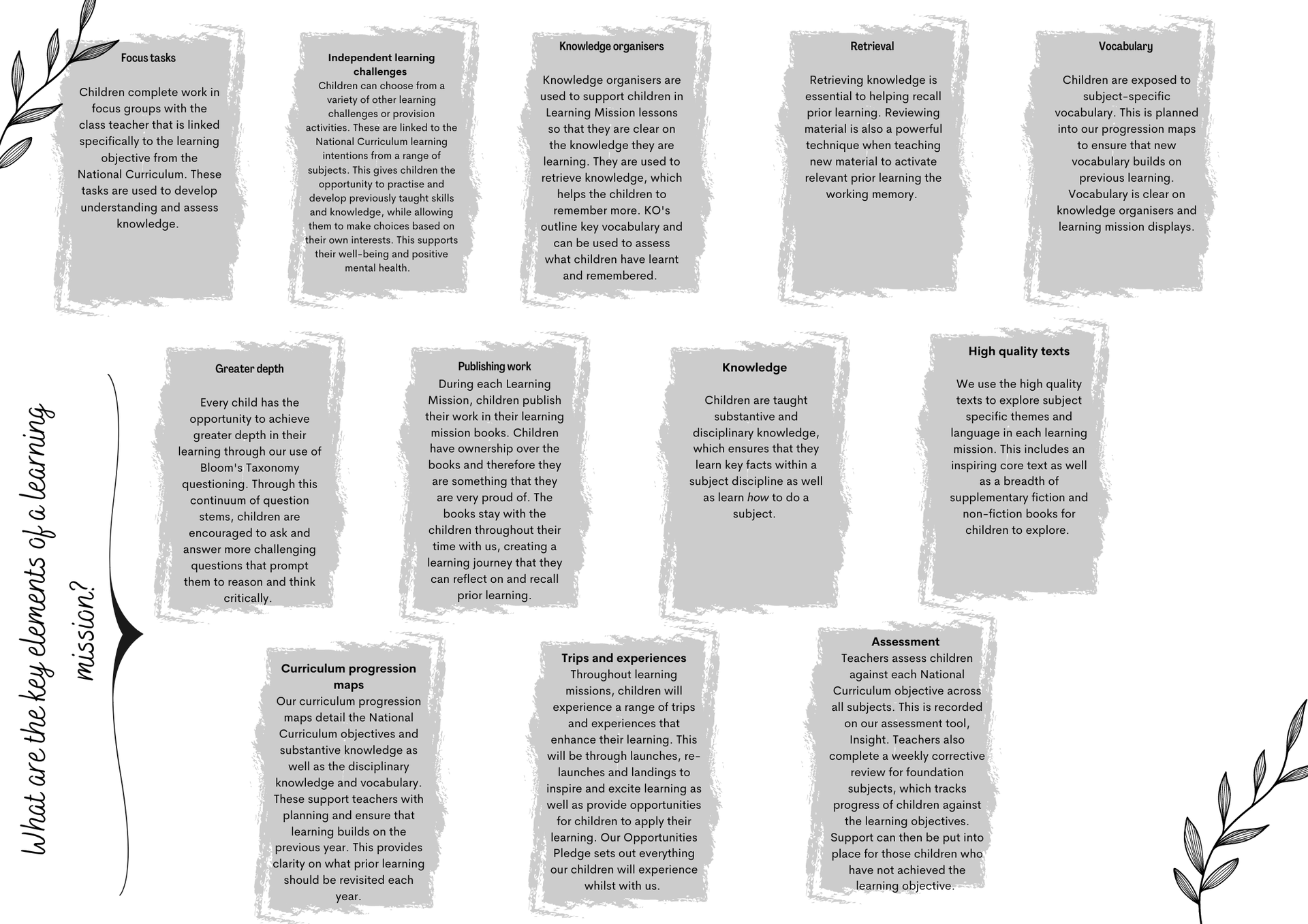 Our Learning Misssion display boards show the breadth and progression of learning across the school.
Pupils showcase their learning in books, having ownership on how this work is presented
As part of our commitment to provide opportunities for all children, regardless of background or circumstance. We ensure they have a wide range of experiences that impact positively on their understanding of the wider world, imagination, vocabulary and well-being during their time at Thornton Dale Primary School.
Our curriculum is mapped out to ensure coverage and progression
Enter text...
Each of our subjects has an overview - detailing the knowledge, skills and vocabulary for that subject across the school. An example is below but you can find overviews for each subject on their individual pages in the website.